BOFFO FIRE ISLAND PERFORMANCE FESTIVAL 2019
"DANCING IN THE FACE OF ADVERSITY"
Fire Island Pines
AUGUST 2-4
Young Boy Dancing Group
︎︎︎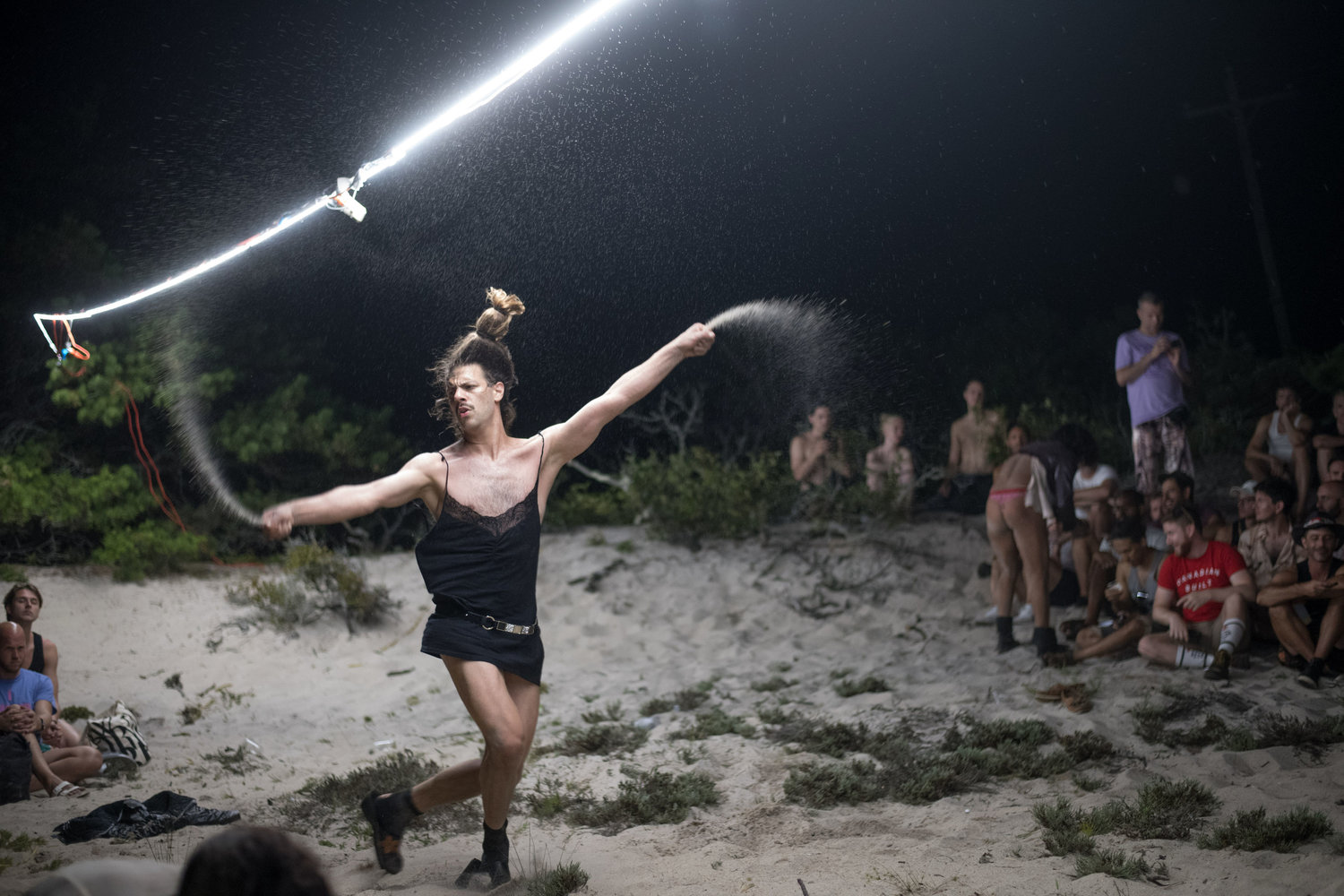 Richard Kennedy and Gay Baker3
︎︎︎



SPIT!
(SODOMITES, PERVERTS, INVERTS TOGETHER!) - CARLOS MOTTA, JOHN ARTHUR PEETZ, CARLOS MARIA ROMERO, WITH CAMILO GODOY, JASON GUEVARA/JENN D'ROLE, AND VIVIAN CROCKETT
︎︎︎
RYAN MCNAMARA
︎︎︎

BOFFO FIRE ISLAND PERFORMANCE FESTIVAL 2019
"DANCING IN THE FACE OF ADVERSITY"
Pines, Fire Island, various locations
August 2 - 4, 2019

BOFFO and OCDChinatown are excited to announce the fifth edition of its performance festival on Fire Island, organized this year in collaboration with OCDChinatown, a queer space for sound, image, object, movement, and thought located in a Chinatown mall in New York City.
From August 2 - 4, over nine artists and artist collectives will present new and reimagined performances, music, and dance to Fire Island's historically LGBTQ+ community. Highlights of this year's festival include an immersive Ryan McNamara's performance, Young Boy Dancing Group's United States debut, an operatic collaboration between Richard Kennedy and Gay Baker3, as well as a new staging of exhilarating SPIT! Manifestos.
This year's theme, Dancing in the Face of Adversity, takes its name from a disco-track compilation released by Island Records in 1989. Dance has been and continues to be an iconic part of the cultural legacy of the LGBTG+ communities that gather on Fire Island. Dance brings people together, creates resistance through joy, and has long offered a refuge in times of need. Against the backdrop of that history, this year's festival presents dance in a multitude of forms, exploring its ability to foster connections, exchange energies, generate pleasure, allowing us to imagine the possibility of change.
All images courtesy of Nir Arieli